Essential Industry in Shaky Times – The Heroes in Plaid Shirts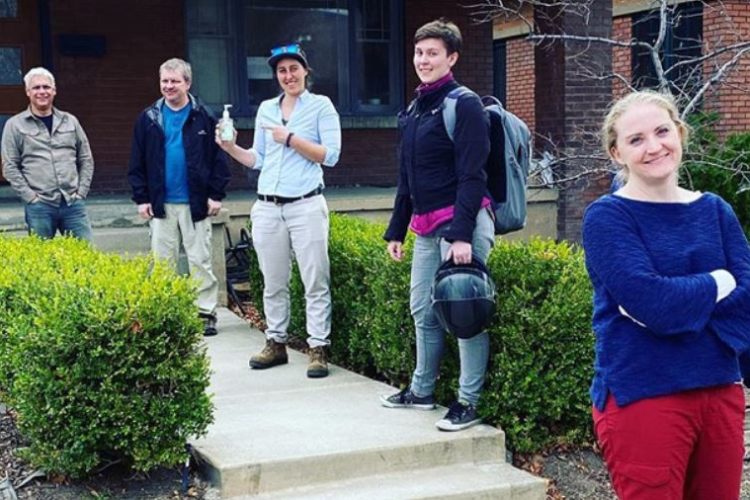 In early March of 2020, nonessential businesses around the state were closing due to COVID 19 concerns. As an essential business, CSi (Canyons Structural Inc) kept working, most employees worked remotely or in the field.
On March 18th the greater Salt Lake Valley was shaken by a 5.7 magnitude earthquake. This was the strongest earthquake in the Salt Lake Valley since it was founded. Buildings shook, floors buckled, fascia fell, chimneys crumbled, and foundations cracked. The essential nature of the structural engineer and the expertise they bring to the safety of the places we live, work, and go to school was never more apparent to the people affected by this earthquake, whose nerves were already rattled from the virus. CSi engineers were called into the field to assess structures for safety and to design seismic retrofit solutions. When schools open again, parents can rest assured that, behind the scenes, the heroes in plaid shirts have ensured that their children will be safe in their schools if there is another "big one".
CSi engineers have the expertise to assess the seismic behavior of existing buildings. Their understanding of seismicity is also demonstrated through performance-based engineering techniques for new building designs. They utilize their combined years of training and experience to bring affordable, safe solutions to the built environment around us.