Our Role in a Big Community Venture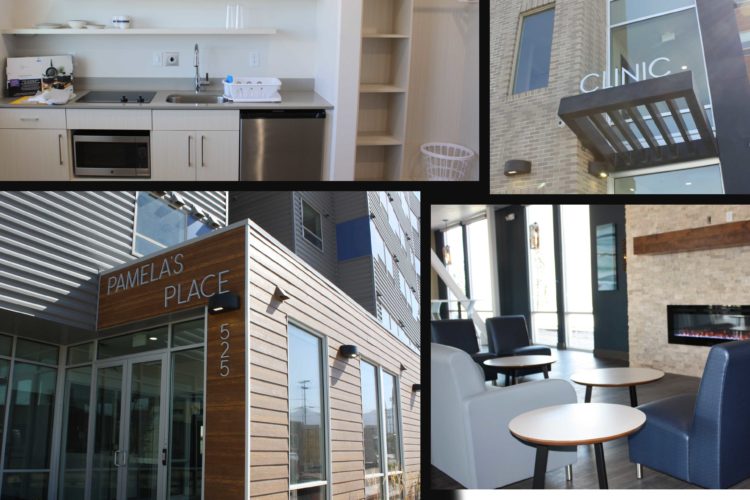 Pamela's Place is an apartment complex, community center, and health clinic to permanently house and provide services for those who are experiencing homelessness.
We got a sneak peek of this facility just a few weeks before they are planned to open to their first residents in September of 2020. The staff of the Housing Authority of Salt Lake City (HASLC) and the clinic staff of Sacred Circle Healthcare are busy preparing for their first residents and patients. This structure will be home to 100 individuals. The healthcare clinic is available to the residents as well as members of the Goshute Tribe. Residents will be vetted through the combined efforts of HASLC and Sacred Circle Healthcare. This space is beautiful! Every detail is designed for the wellbeing of residents and functionality of staff who work on site.
Being part of a great A/E/C team in the creation of great spaces for community is our passion. It was an honor to work with Architecture Belgique and Wadman Corporation in the creation of Pamela's Place.
#permanentsupportivehousing #pamelasplace #affordablehousing #saltlakecity #carbonneutral #sustainable #pamelaatkinson