20 YEARS OF STRONG DESIGN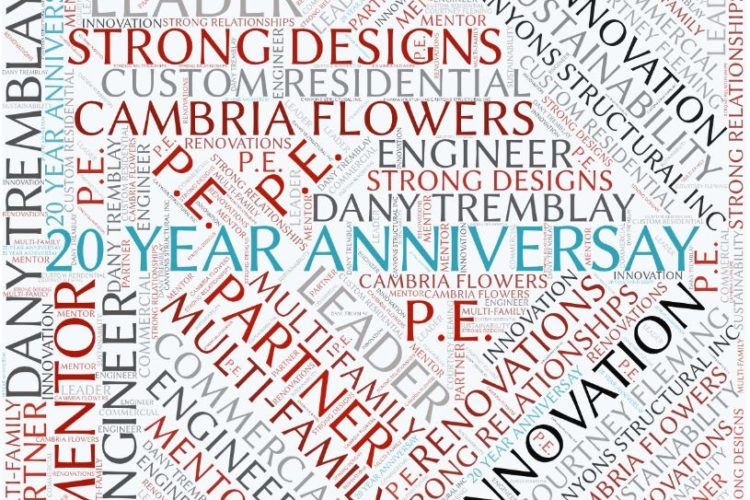 In January of 2001, Dany Tremblay opened Canyons Structural Consulting. His ambitions were simple. He wanted to do what he loved and have more time to be with those he loved. He made that happen when he opened his office in the front room of his family home.

A lot has changed in 20 years. We are now Canyons Structural Inc. (CSi). Today our CSi family has a diverse group of talented engineers, draftspersons, technicians, and supporting staff. We have strong relationships with premier architects and builders in our region. We work on large multi-family projects and still serve the homeowner with renovation solutions. We are engineering structures designed by architects and builders who are using unconventional materials focused on sustainability. Innovation, brilliant design, and our commitment to meet the needs of our clients, has been a fundamental part of this journey. And what a journey this has been. We are looking forward to the next 20 years!