2017 Most Outstanding Green/Sustainable Project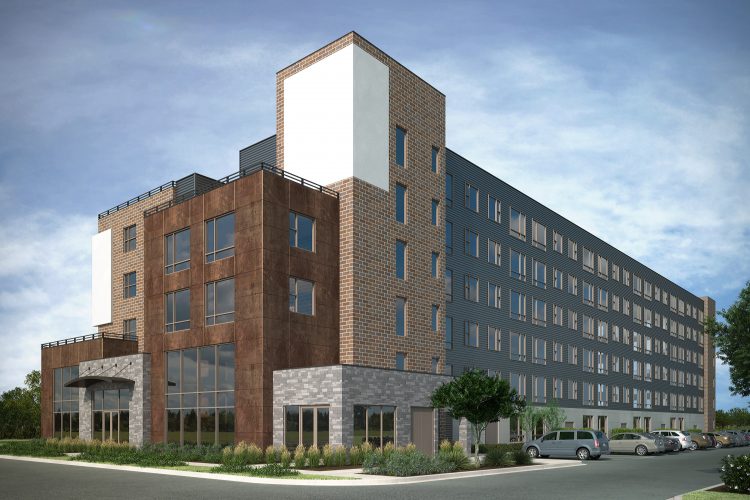 We had a fun time working with the team from Architecture Belgique and GIV Development on this revolutionary project. These designers are building sustainable projects that set precedence for a healthy community.
Most Outstanding Green/Sustainable Project: Project Open
Owner: GIV Development
Architect: Architecture Belgique INC
General Contractor: Wadman Corporation
OPEN is the state's first conventional built, net-zero multi-family development through a partnership with Rocky Mountain Power's subscriber solar program. This five-story structure has 112 living units, along with space for non-profit and homeless youth programs. the clubhouse includes a gym, conference space, and artist studios. The design used a simple material palet of brick and metal paneling similar to existing buildings in the area. The 100-year-old building was seismically upgraded and supported by helical piers drilled 80 feet into the ground.